– Poproszę ten +85HP manastone.
– To będzie 4,211,126 Kinah za sztukę, sir.
– Przepraszam… że CO?!?
Wbrew pozorom, nie jest to wymyślony dialog, taka sytuacja miała miejsce na amerykańskim serwerze Azphel. Wszystko za sprawą buga, który spowodował iż część graczy po siege fortec otrzymało w nagrodę listownie… 34,779,747,514,843 kinah!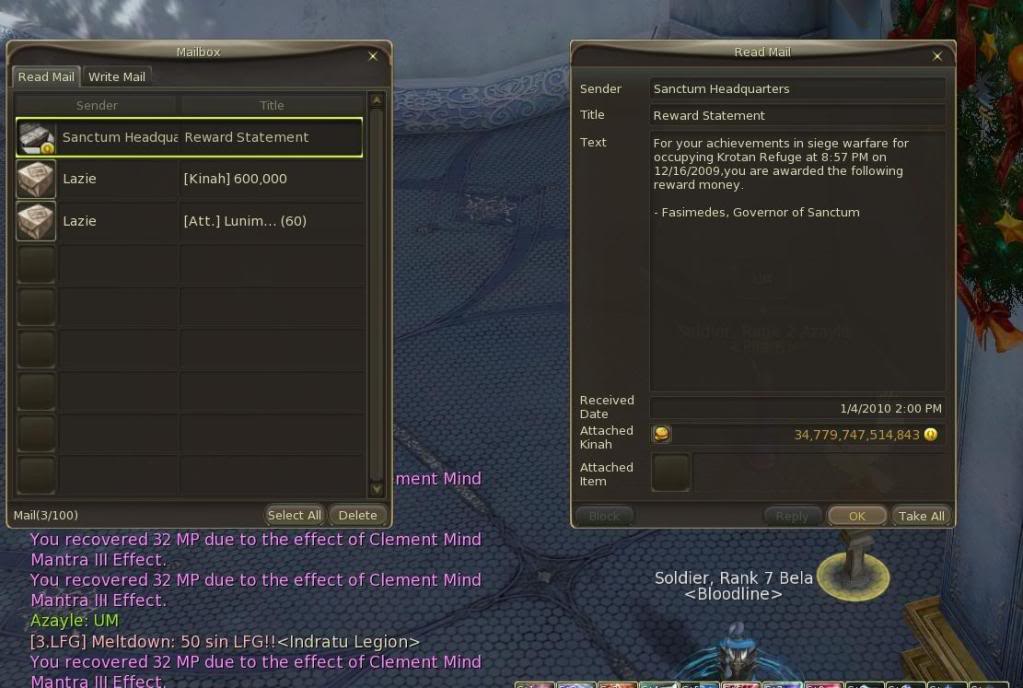 continue reading…