Tweet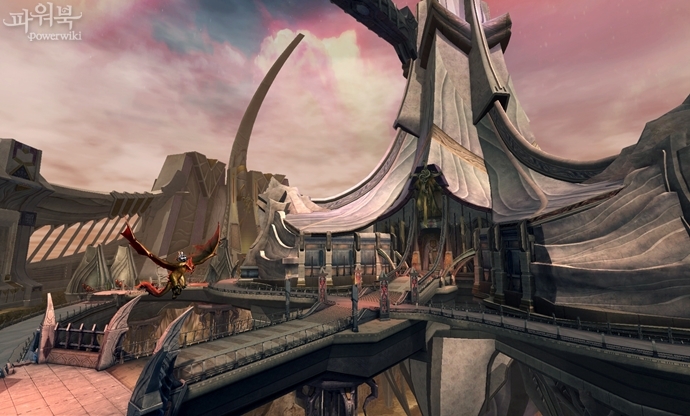 Aion 3.0 update is coming very shortly to Korean PTS (it will be open tomorrow 19th October 2011) and western community is just as excited about this update as Korean players. Since actual patch notes probably will be release tomorrow with start of PTS, today we will present you official preview of main features added with Aion 3.0!
Ready? 🙂
1. Housing
One of the main feature in Aion 3.0 will be housing system allowing players to build and customize theirs own houses and legion's houses.
View of housing area

Housing area located near main city

View of home interior – beside "common" feature like sofas or hairs, you can show off your monster's trophy.

View of the house, which can be fully customized!

2. Mounts
Ground and flying mounts will be added with Aion 3.0!
Have you ever wanted to ride this big "whale" which is flying above Altgard Fortress and other locations?

Do you have enough pore heart to be able to ride on a… cloud? 😉

There will be available more "bad-ass" looking mounts!

Or maybe you prefer to ride of a bike?

3. New Instance – Athuram's Aerial Fortress [official English name still unknown]
This is a fortress of the Balaur, but you can also meet few corrupted Shugo here!
Overall view

Example of monster, which can be found inside instance.

Corrupted Shugos…

4. New Instance – Thames [official English name still unknown]
Overall view

Example of monster found inside instance

Another big Dragon to kill… 😉

5. New Instance – Lanthus Base [official English name still unknown]
Why Balaurs are building a big cannon? They are preparing for something?
Overall view of the base

Flying monster can be found inside?

Bad-ass boss of the instance!

6. New Instance – Latis Forest & Dorgel Mansion [official English name still unknown!!!]
Similar to Udas Temple and Lower Udas Temple, this instance will be divided into two "parts".
Overall view of forest zone in the instance

Mysterious structure…

Example of monsters found in the instance

Huge mechanical monster!

New servants of the Balaur?

Boss…

7. New Zones – Sarpan & Tiamaranta [official English name still unknown]
Do you remember old friends – Reian Tribe?

Discover new species!

Another huge Dragon…

Unknown building with huge "energy ball" on top of it. What can it be?

Undiscovered monsters from Udas Temple are waiting?

Meet Tiamat himself! (in 24-man raid)

---
Source: 3.0 main features on Korean PowerBook.
Daeva's Report allows other websites to re-publish its articles, as long as they put clear and visible information about original source and link to article on Daeva's Report. Otherwise, we reserve the right to oblige other sites to remove the text.