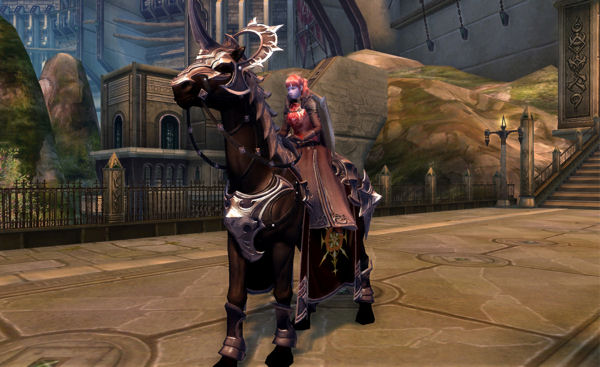 W najnowszym koreańskim patchu 3.5 dodano kilka nowych dodatków do systemu legionów – m.in. zwiększono maksymalny poziom legionów, dodano nowe legionowe questy oraz przedmioty (w tym legionowego wierzchowca!).
Zapraszamy do zapoznania się z dokładniejszymi informacjami oraz ekskluzywnymi zdjęciami z zaprzyjaźnionej oficjalnej rosyjskiej strony Aiona.
1. Maksymalny level legionów podniesiono do 8..
legion lvl / koszt upgradu / ilość wymaganych questów / ilość Abyss Pointów


legion lvl / max ilość członków / ilość slotów w legion warehousie


2. Dla legionów z poziomem 5-8 dodano nowe legionowe zadania. Questy składają się z kilku pobocznych questów, które się rozgałęziają. W nagrodę za wykonanie questa gracze otrzymują "legionowe coiny" w zależności od swojego wkładu w wykonanie zadania.
3. Członkowie legionów z levelem powyżej 6. mogą za "leginowe coiny" kupować unikalne przedmioty: nowy strój legionowy, legionowe bronie oraz mounty i skrzydła (mount i skrzydła kosztują po 364 coiny).
Zdjęcia
(lewy przycisk by powiększyć, prawy by zapisać)
---
Źródło:
Korean PowerBook i
Official Russian page
.
Daeva's Report allows other websites to re-publish its articles, as long as they put clear and visible information about original source and link to article on Daeva's Report. Otherwise, we reserve the right to oblige other sites to remove the text.