Tweet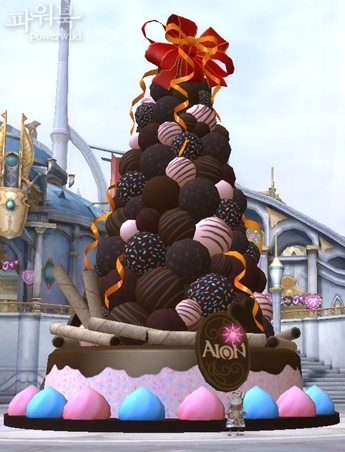 Valentine's Day is around the corner and it seems that Koreans (and all Asians) really enjoy this festival! Once again, Korean players will be able to participate in Valentine's Day celebration! Theirs event will take place between 8th and 15th February 2012. Also some part of this event will continue during White Day event in March 2012.
This year event will be a little different compared to previous years – first of all, players need to chose if they want to participate in "solo" or "couple" version of the event. Then, players will need to complete daily quests each day to get a special reward. Player's decision will also affect which version of the event (and reward) they will get in next event – White Day which will start on 7th March 2012! So chose wisely!
Beside of "normal" consumables (like chocolate or wine 😉 ), player will get "half of harts" (you will get 2nd half during White Day event) and "Commemorative Coin of 2012" (you will need it for "Daeva's Day" in November – Korean's Aion Anniversary event).
So what rewards you will get in this years Valentine's Day?
Solo reward
Couple reward
Happy Valentine, Daevas! 🙂
---
Source: Valentine's Day 2012 on Korean PowerBook.
Daeva's Report allows other websites to re-publish its articles, as long as they put clear and visible information about original source and link to article on Daeva's Report. Otherwise, we reserve the right to oblige other sites to remove the text.