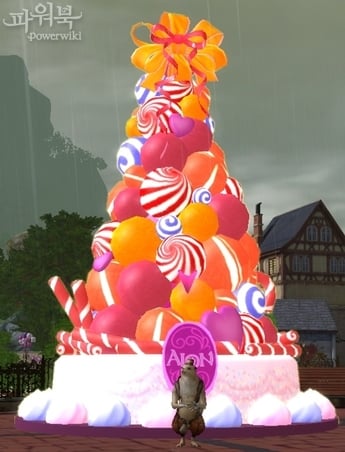 In Asia beside Valentine Day, people in love also celebrates White Day on 14th March. As you remember also K-Aion celebrates both of these events – last month they got Valentine's Day event and now between 7th and 21st March 2012 these event will continue during White Day event. During Valentine's Day players chosen if they want to do solo ("single") or group ("couple") version of event – this choice will also determinate which quests / rewards players will get during White Day event. Same as previously players need to complete daily quests to get a reward.
Also during this event players collect "2nd half of heart", which combined with 1st half from V-Day made a whole heart which may contain various items and "Commemorative Coins of 2012″ (which will be needed for "Daeva's Day" in November – Korean's Aion Anniversary event).
Rewards for "singles"
Rewards for "couples"
Happy White Day, Daevas! 🙂
---
Source: White Day 2012 on Korean PowerBook.