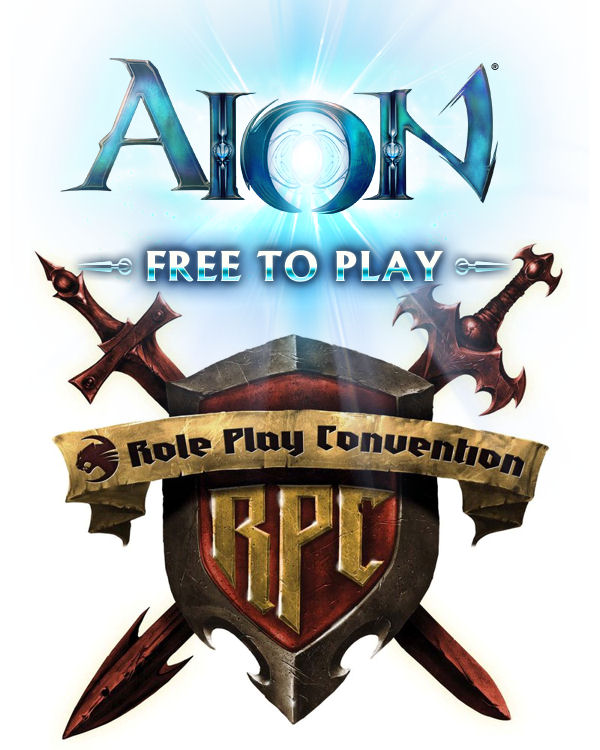 W ostatni weekend (5-6 maja 2012) w Kolonii odbyły się jedne z największych targów dla fanów gier role-playing (nie tylko MMO, ale także planszówki, karcianki, singiel player ect.): Role Playing Convention 2012! Europejska wersja Aiona także została zaprezentowana podczas targów – zainteresowanie tytułem było spore, a każdy zainteresowany mógł wypróbować grę na jednym z 24 stanowisk, obejrzeć trailery oraz otrzymać upominki (maskotkę Shugosa <3 )!
Daeva's Report także było obecne na targach, tak więc zapraszamy do zapoznania się z naszą relacją!
RPC odbywało się w Cologne Trade Fair – międzynarodowym centrum wystawowym (w tym samym miejscu odbywa się także największe europejskie targi gier Gamescom). Jest to OLBRZYMI kompleks, bardzo dobrze przystosowany na tego typu imprezy. Stanowisko Aiona (10.2) zlokalizowane było na prost głównego wejścia na targi, także nie niemożliwe było pomięcie olbrzymiego plakatu Aiona (albo raczej "ściany"), która witała zwiedzających już na wstępie. Po drugiej stronie można było zagrać w Aiona na 24 stanowiskach – wbrew wcześniejszym zapowiedzią dostępne były 4 stanowiska z najnowszym patchem 3.0 (2 dla Elyosów, 2 dla Asmodian), za co należą się wielkie brawa ekipie technicznej która pracowała do ostatniej chwili by przygotować stanowiska z 3.0 mimo problemów technicznych.
Prócz części "gamemingowej", można było spotkać się z prawie całym zespołem odpowiedzialnym za Aiona w Europie, a który chętnie odpowiadał na wszelkie pytania. Ponad to zdobyć można było aionowe gadżety takie jak: plakaty, maskotki (!!!), smycze na klucze, podkładki pod myszkę czy darmowe kody na 30-dnioego peta Shugo Lad. Zainteresowani mogli od razu na miejscu zarejestrować swoje konta oraz dostać instalację Aiona na DvD w celu uniknięcia ściągania 😉 Kilka razy w ciągu dnia na głównej scenie RPC odbyły się prezentację trailera 3.0, najważniejszych aspektów gry oraz oczywiście kolejne rozdawanie gadżetów!
Ponad to europejskie fansity Aiona (oraz jeden amerykański!) mieli możliwość spotkania się z zespołem CMów oraz game designerów. Zaskoczeniem było, iż średnia wieku Teamu Aiona to ok. 28 lat, większość z nich jest także aktywnymi graczami MMO, tak więc bardzo dobrze znają / rozumieją oni bolączki i problemy graczy jako że sami ich doświadczają. Team ma także wiele ciekawych pomysłów na eventy czy poprawienie pewnych mechanik gry, niestety wszystko uzależnione jest od developerskiego teamu w Korei. Mimo to widać że Aion Team pała wielkim entuzjazmem do swojej pracy i tak jak zwykli gracze pragnie by gra była jak najlepsza. 🙂
A teraz trochę zdjęć! 😀