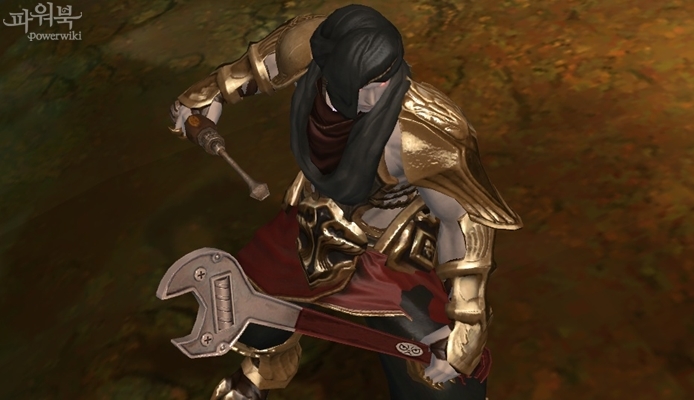 Dość dawno temu (bo w listopadzie 2011 roku ;P ) prezentowałam Wam pierwsze wzmianki odnośnie solo instancji na 55 lvl – Aturam Sky Fortress. Dziś uaktualnię troszkę ten temat dodając bardziej szczegółowe informację odnośnie serii broni "Silion's" (niebieskie bronie na 56 lvl), które można zdobyć poprzez questy w tej instancji. Tak więc, jeśli marzyło Wam się zostanie "Hydraulikiem" (albo po prostu unikalny skin) to jest to szansa dla Was! 😉
Gracze mogą zdobywać te bronie wykonując 5 razy powtarzalne questy "A Wealthy Patron" (Asmo) / "Fortress Interrupted" (Elyos). Ponad to za zrobienie questów "The Guiding Hand" (Asmo) / "The Protector" (Elyos), dostaje się odrobine ulepszoną wersję tychże broni jednak ten upgrade jest naprawdę nieznaczny ani nie daje innego unikatowego wyglądu.
Kliknij, na nazwę itemu by zobaczyć statystyki.
Dodatkowo, do kompletu "Hydraulika" w instancji można znaleźć "Shulack Work Clothes" (zielony armor na 56 lvl).
---
Source: Silion's weapon series na Korean PowerBook.