Beside known merchants of house items, who can be found in most villages in Pernon and Oriel, there are also special traveling Shugo merchants who sells rare souvenirs and forti/foras. They can be found only in specific date (in-game time) and locations. We are presenting a little guide, which should help you find them! 🙂
Shugo merchants travel around Pernon and Oriel and below we share maps with marked location and dates. Shugos are only available between Feb 15 to Feb 17 / March 15 to March 17/15 May to 17 May / June 15 to June 17 / August 15 to August 17 / September 15 to September 17 / 15 Nov to 17 Nov / Dec 15 to Dec 17 in-game times. They don't show in January / April / July / October.
Many thanks to Emeralden for making English version of maps 🙂
Elyos locations in Oriel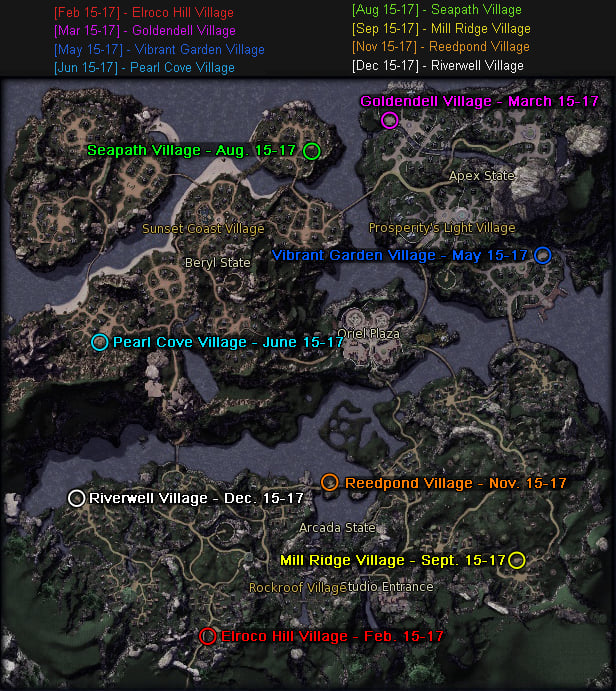 Asmo locations in Pernon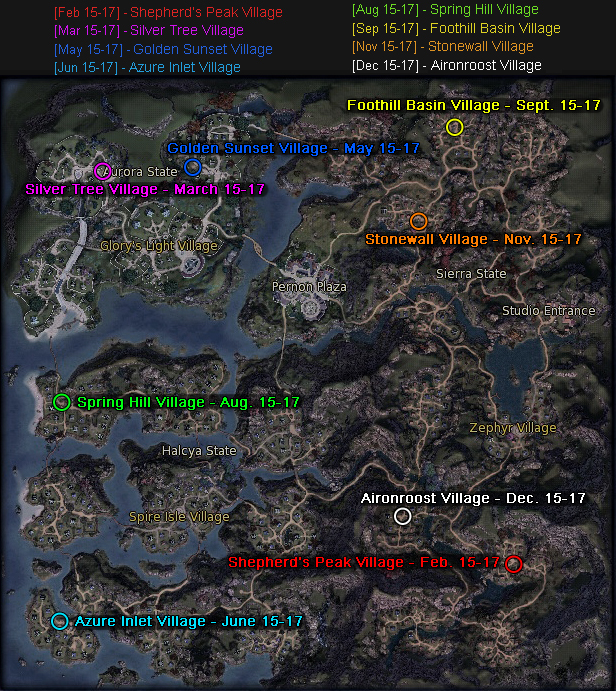 ---
Source: Traveling Shugo Merchants on Korean PowerBook.
Daeva's Report allows other websites to re-publish its articles, as long as they put clear and visible information about original source and link to article on Daeva's Report. Otherwise, we reserve the right to oblige other sites to remove the text.