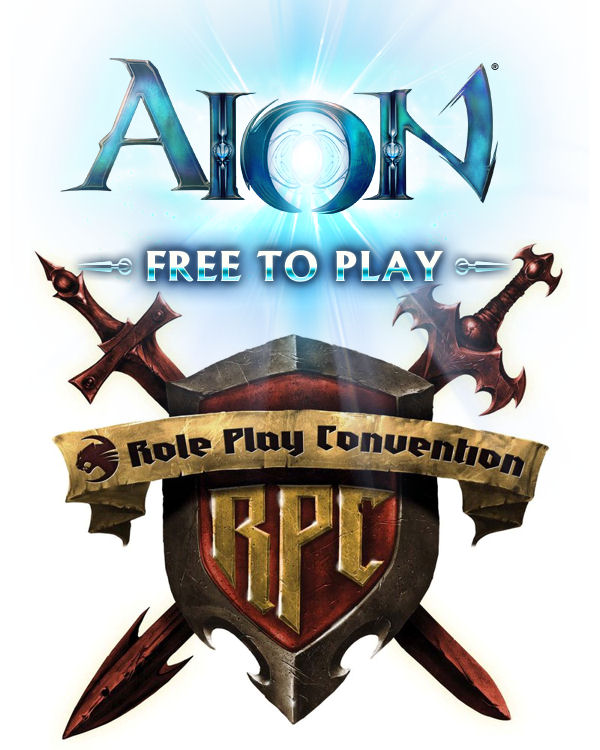 Last weekend 5-6 May 2012 in Cologne took place one of the biggest trade fair for role-playing games: Role Playing Convention!
Aion EU were also presented during the convention – interesting in Aion was pretty big and everyone could try the game on 24 stations, watch Aion trailers and even win some of the goodies (Shugo plushie <3 ). Daeva's Report was also present in Cologne and we are happy to share with you some info and photos! 🙂
RPC took place in Cologne Trade Fair – the international trade fair and exhibition center (for example Gamescom is held here as well). It's a HUGE complex and very well prepared for such events. Aion booth (10.2) was located just in front of main entrance to convention so it was nearly impossible to miss gigantic Aion "poster" (better description would be "a wall" 😉 ). On the other side of this wall, you could try Aion on 24 stations – despite previous announcements it was possible to try 3.0 patch on 4 stations (2 for Elyos and 2 for Asmos), so big thanks to technical staff who worked hard to present it despite technical difficulties!
Beside gaming part, most of Aion EU Team was present and happy to answer fans' questions. Also you could get Aion goodies like posters, plushie (!!!), key leash, mouse pads and free codes for 30-day Shugo Lad pet. Interested people could also register theirs account on-site and got Aion Installer DvDs to avoid downloading whole game client. 😉 Few Aion presentations were also held on main RPC stage – Gameforge presented Aion 3.0 trailer, game main features and of course there was more goodies giving away!
European Aion fansites (and one NA fansite!) also had opportunity to meet with Aion CM Team and Game Designers. One of the "surprising" things was that average age of Aion Team is around 28 years old. Also most of them are active MMO players, so they know players problems and worries. Team have many interesting ideas, which could be implemented into the game, but unfortunately "power" is in NCSoft Korea's hands so it's not always possible. Even tho it was quite obvious that Team have authentic enthusiasm for theirs jobs and want Aion to succeed just like every other Aion player wants! They DO CARE, because they are players too – just like us. 😉
I would like to thanks Aion Team for inviting and interesting meeting, and hope we will meet again in the future!
And now some photos! 😀