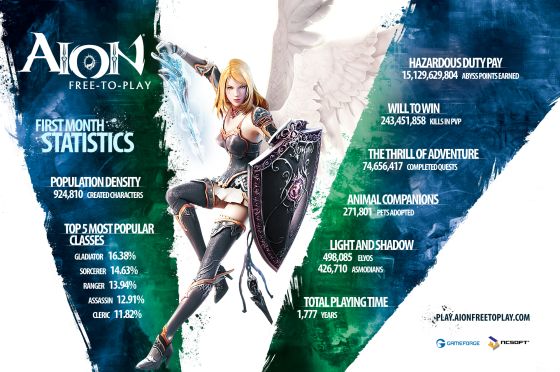 One month has passed since Aion had became F2P in Europe and Gameforge (its newer publisher) has published official statistics. It seems that so far Aion EU grown with 750,000 new accounts and further 20,000 accounts are created everyday! Also amount of players actively logging into game has increased fivefold!
Since F2P start nearly one million characters were created, game was played for 1780 years (!) and 243 millions of PvP kills were recorded! Indeed these numbers are stunning! (Click on image to see additional info).
We wish Aion EU continuous growth!
---
Source: Atreia growing at record speed on Aion EU Free-to-Play official page.